Colors Are Subjective!
Posted Jun 19, 2014
|
Filed under
Tips By Manny
|
Comments (0)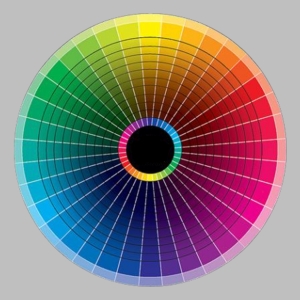 The amount of different colors in the world is endless from the bright vibrant yellows and oranges to the darkest blues and purples. You even have all the shades from white to black. But I'm here to talk about some of the more common subjective colors in the curtain industry. Also to say when you buy curtains online from swags galore we do our best to give a true representation of the colors in the pictures from our studio but depending on your perspective, computer monitor, and many other factors it is possible that the color of the curtain may be slightly different from the picture shown.
Curtains come in almost any color you could think of but as you would imagine some colors are much more popular than others and one of those colors is green. Now the real question is which type of green to choose? A few examples of different greens are Hunter Green, Forest Green, Harvest Green, and Dark green, all of which look extremely similar and could easily be confused with one another. Even after seeing these curtains hundreds of times I still sometimes get confused. But something to always remember is colors will always look different depending on who's looking at them so there's no true right or wrong, it's just a matter of personal preference and how you as an individual sees the color.
Another commonly confused color is burgundy and the list for burgundy is even larger than the greens. Some examples are burgundy, claret, merlot, Bordeaux, crimson, cranberry, wine, and garnet. Again all of which look very similar but can be very different depending on who's looking at them, some of these colors could be separated by as little as one shade!
That was just a couple of examples, but you could find plenty of variations of even single color available so what it really comes down to is if your happy with whatever color you chose.